Enjoy our new Light Novel!
What is a "Light Novel"?  Light novels are short, easy to read stories, often with a few illustrations.  They originated in Japan and are quite popular there.  Many Japanese language light novels have been translated into English.  Their popularity is growing in the United States, thanks to Original English Light Novels (OELN), and around the world.  Often catering to teens and young adults, light novels are a great way to absorb great stories quickly and easily.
You can download Everland in book form as a PDF or from the Google Play Store.
You can also download the audiobook version.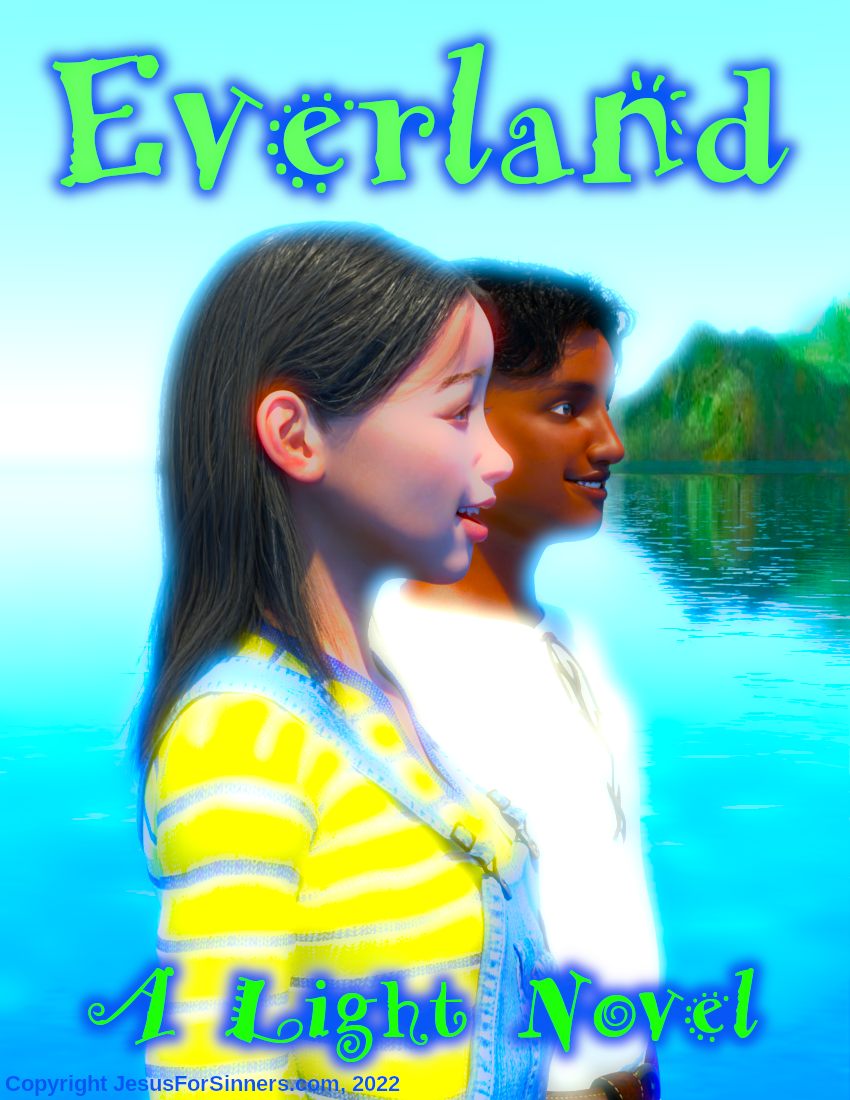 Everland Prologue
Mary's life is a train-wreck. She bounces from one job to another...one man to another...one tragedy to another.   After an attempted suicide, her life collides with a big-city psychiatrist who thinks he has all the answers until he uncovers the mystery of Mary's childhood...a mystery that's too fantastic to believe.
Join Mary, George, Peter, and all the rest as you too discover the wonders of Everland!
We have provided the light novel in .pdf format so that you can enjoy it with your favorite reader!  You can also enjoy this novel online (below).  This may be useful on mobile devices with limited storage space.
WARNING:  Because this story deals with the sinful nature of people, there are references to drugs, lust,  and fornication.  Parents, please consider the appropriateness of these subjects for your children.
Available on the Google Play Store!