The Days of Noah is now a graphic novel!
You can enjoy the illustrated film, The Days of Noah, as a graphic novel!  All pages are 1280 x 720 so there is no pinch-to-zoom or auto-panel-guiding required.
We have provided the graphic novel in .cbz, .pdf, and .epub formats so that you can enjoy it with your favorite reader!  You can also enjoy this novel online (below).  This may be useful on mobile devices with limited storage space.
WARNING:  Because this story deals with the sinful nature of people, there are references to drugs, lust, fornication, and murder.  There are also images of intoxication and a death.  Parents, please consider the appropriateness of these subjects for your children.
Also available on the Google Play Store!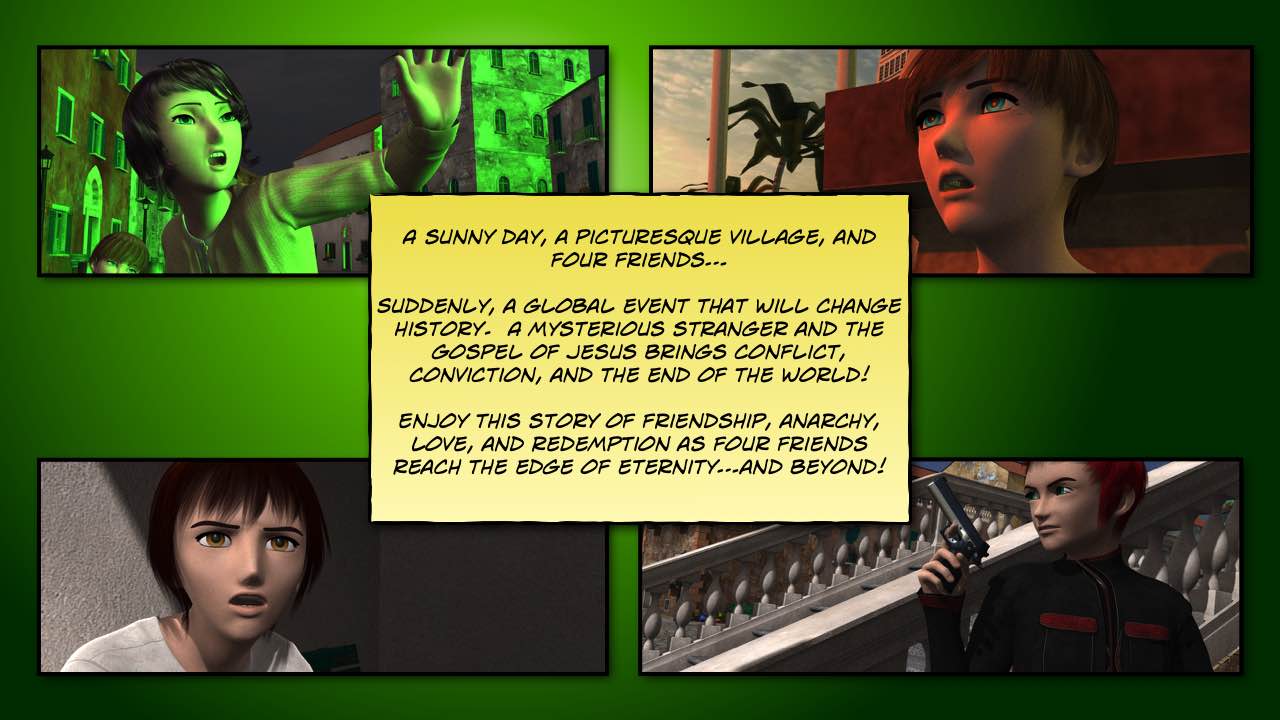 Chapter 1
Chapter 2
Chapter 3
Chapter 4
Chapter 5
Chapter 6
Chapter 7
Chapter 8
Chapter 9
Chapter 10
Chapter 11
Chapter 12
Chapter 13
Chapter 14
Chapter 15
Chapter 16
Chapter 17
Chapter 18
Chapter 19